With the approach of the 20th anniversary of F.P. Journe's Chronomètre à Résonance, the brand has released an updated "farewell" dial for the watch's last production year.
First debuted in 2000, at Baselworld, the Resonance has seen a total of three prior editions from its very first brass-era movement to the 10th anniversary digital display. This most recent 4th generation pays homage to the original dial by taking us back to the symmetrical design yet incorporating a 24hr left analog subdial.
The 4th generation is available in two configurations with the first being a platinum case with a white gold dial, and the other being a rose gold case with a rose gold dial; both cases are 40mm.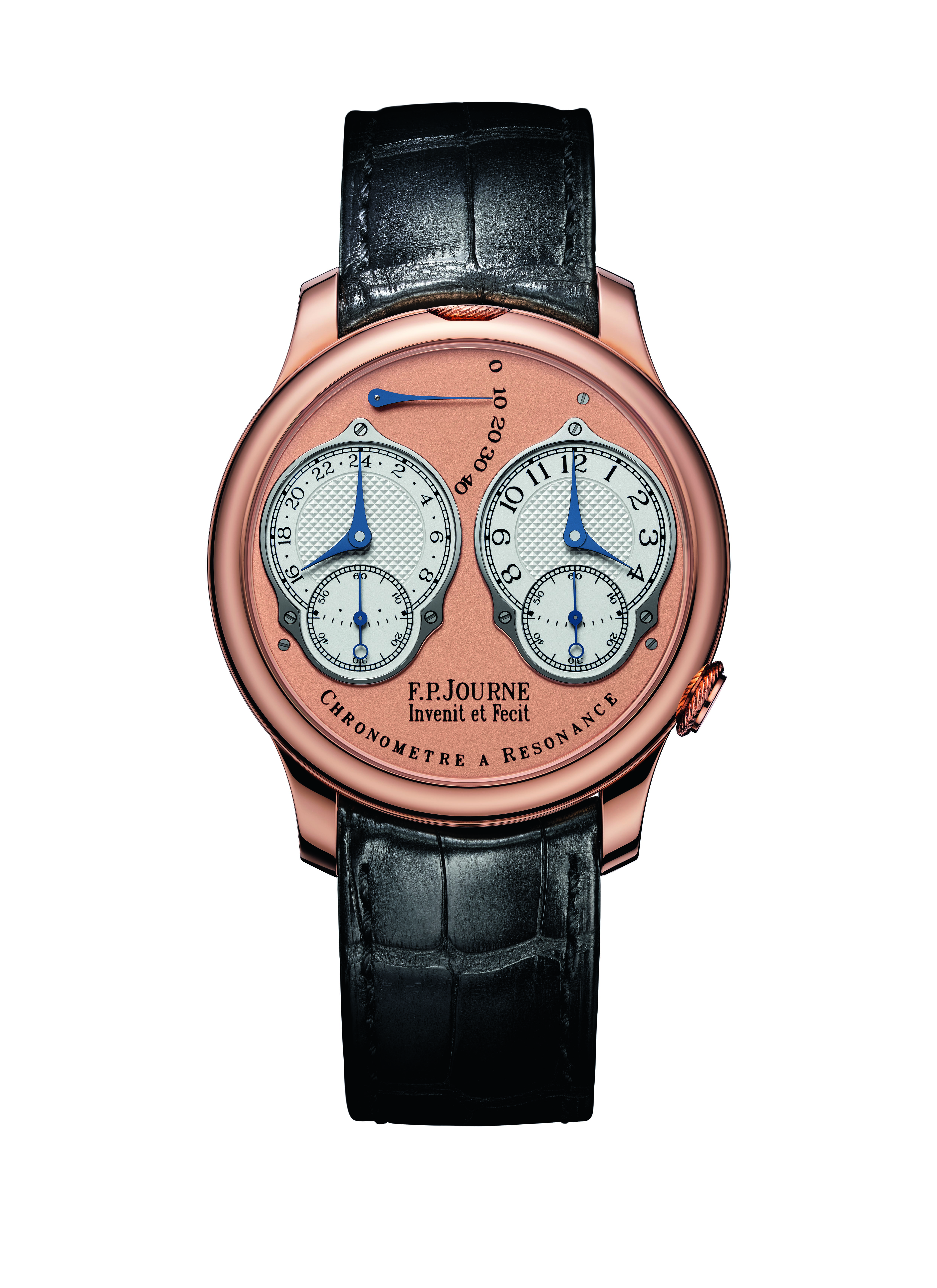 Mr. Journe has previously stated that the brand will completely cease production of the current Resonance movement as a whole by the end of 2019, to make way for a brand new movement in 2020. Putting that into perspective, this current new dial will only be in production for one year and will be the last chance to purchase this original Resonance movement as new.
For more readings on the history of Journe's Resonance, please follow this two-part article here for part 1 and here for part 2.