Earlier this month I was spending the week in Geneva and to my chance, attend the first launch of F.P. Journe's monthly Tuesday Cocktails.
For those who might've missed it, the official announcement had been released just a few days prior through the brand's Instagram account here. The idea is that each wholly owned boutique hosts a little cocktail hour at the first Tuesday of each month and watch lovers could come and meet other watch enthusiasts for some cocktails.
While the idea isn't necessarily original with all the various watch clubs around the world and many brands who host several different events every now and then; this is the first time a brand takes the invitation one step further in being all-inclusive. It is by no means an 'exclusive' invitation sent to specific people but a much broader invite to "All lovers of horology worldwide," as the brand put it.
My Experience
The Geneva Boutique had been closed for renovations for well over a year and this first event happened to not only mark the start of the Cocktail Hours, but the reopening of the Boutique itself.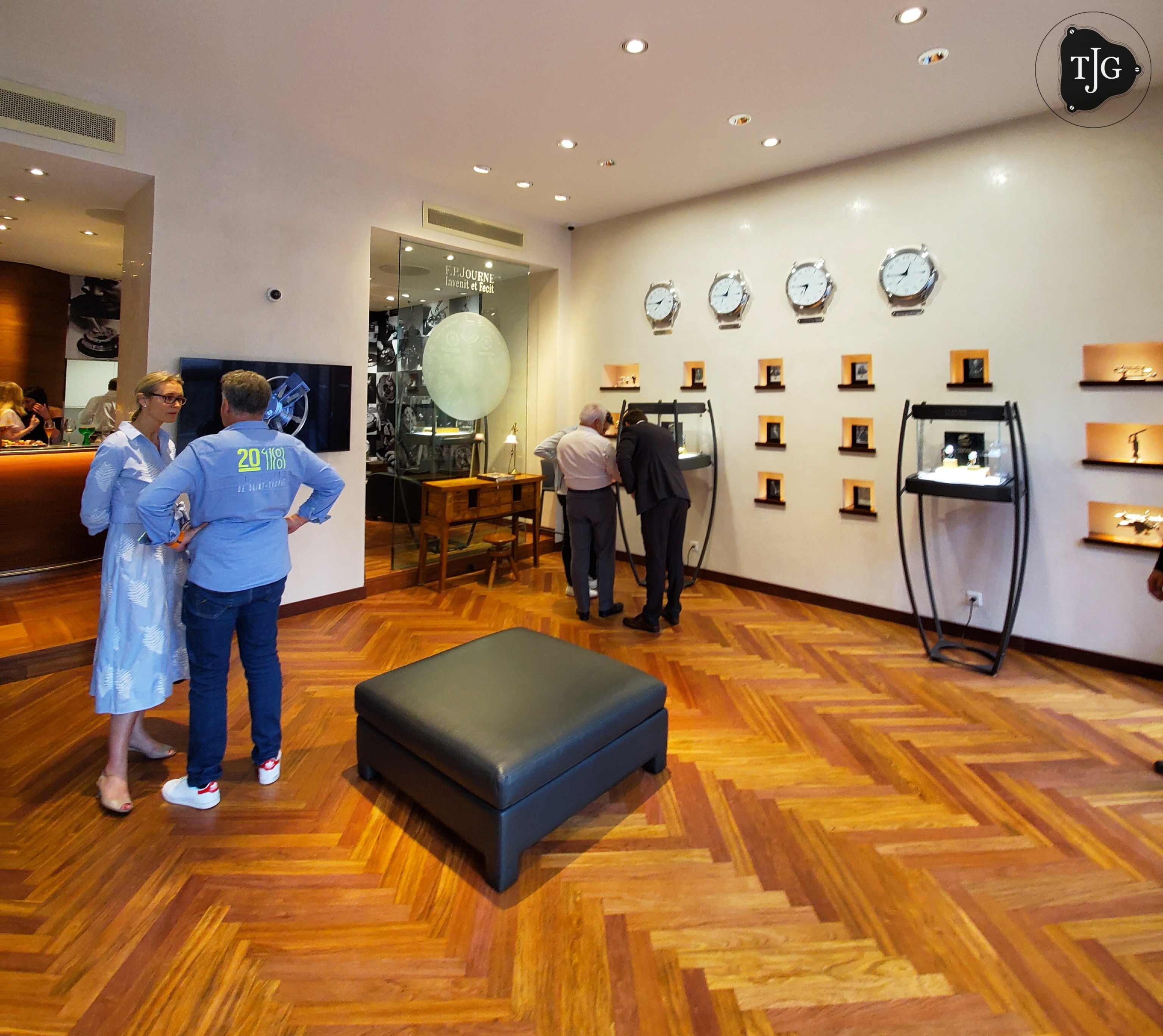 Inside, the boutique follows the same original concept with the watches displayed at the front end of the store with the seating and bar towards the back. Overall, it's not a complete departure from what it used to be, though a tad smaller than what it used to be.
I arrived an hour or so into the event and noticed guests were mostly local (I think). Overall, the vibe was as it always is with any F.P. Journe event, very relaxed. People came and left as they pleased; some stopping by for a quick greeting and some quite literally had no idea what was happening and just entered the store in their shorts and flip flops cause they noticed the Boutique lights were on.
The Watches
Typical of a Journe event, I was quite the watch spotter and noticed some fancy pieces that I was fortunate enough to remember to take pictures of: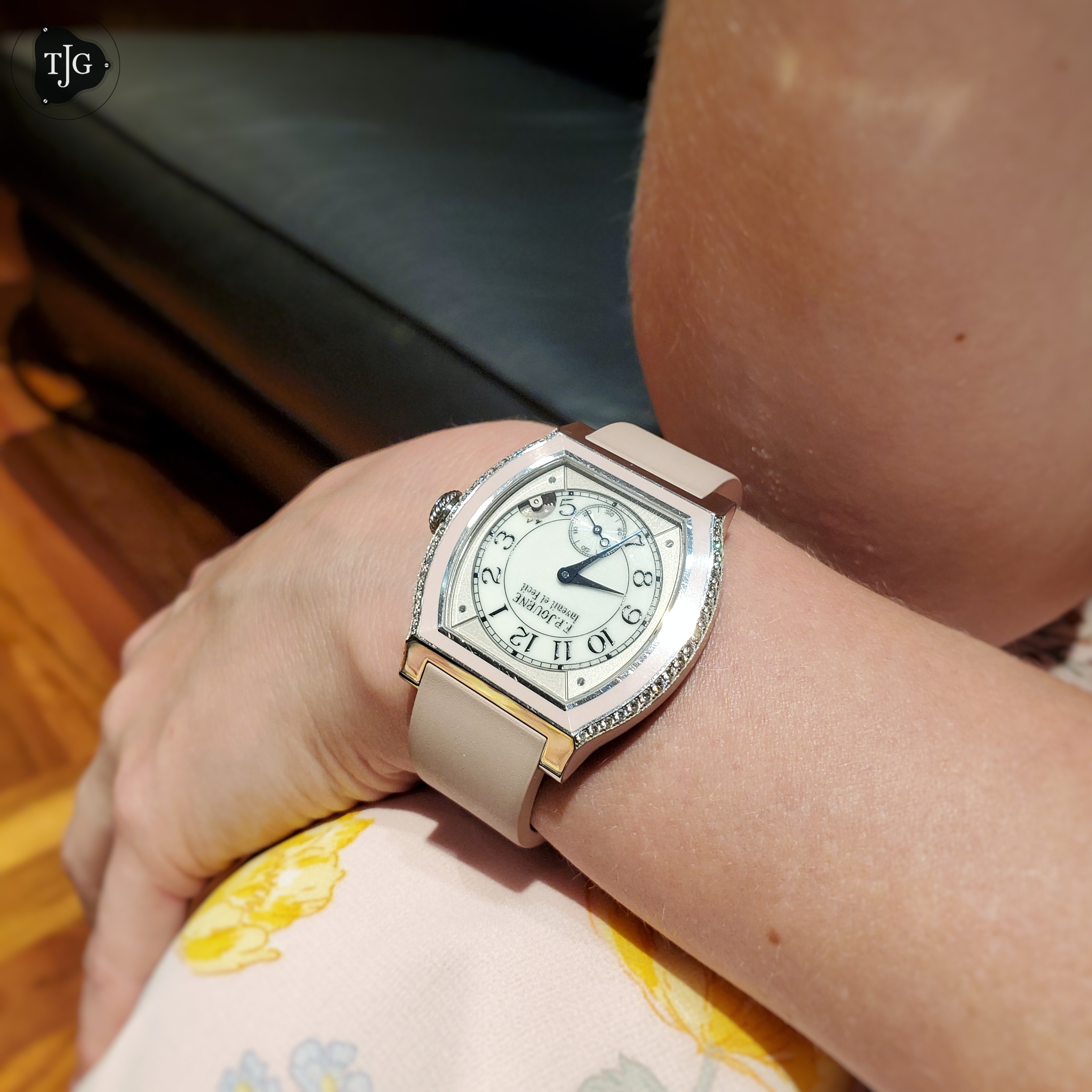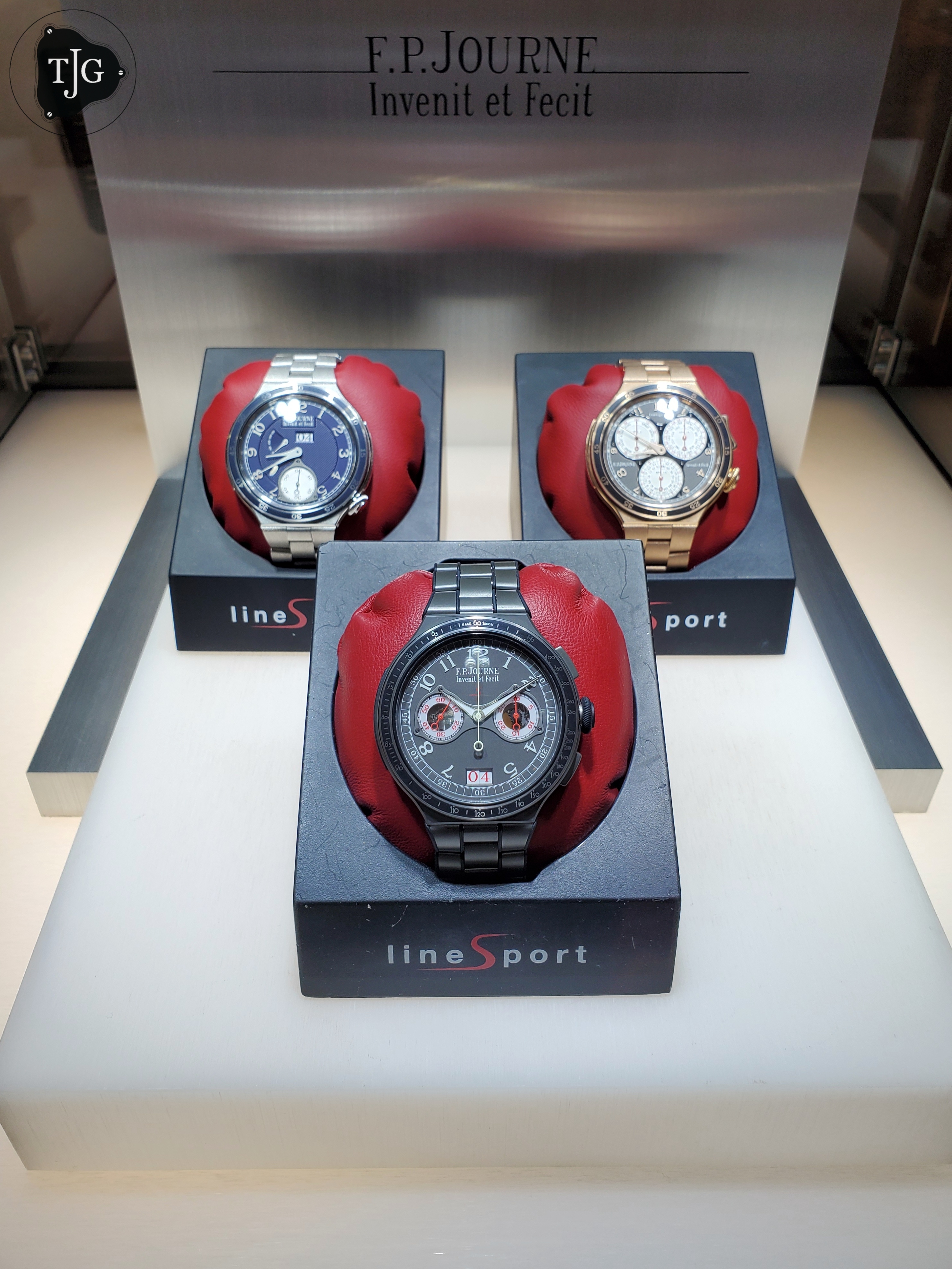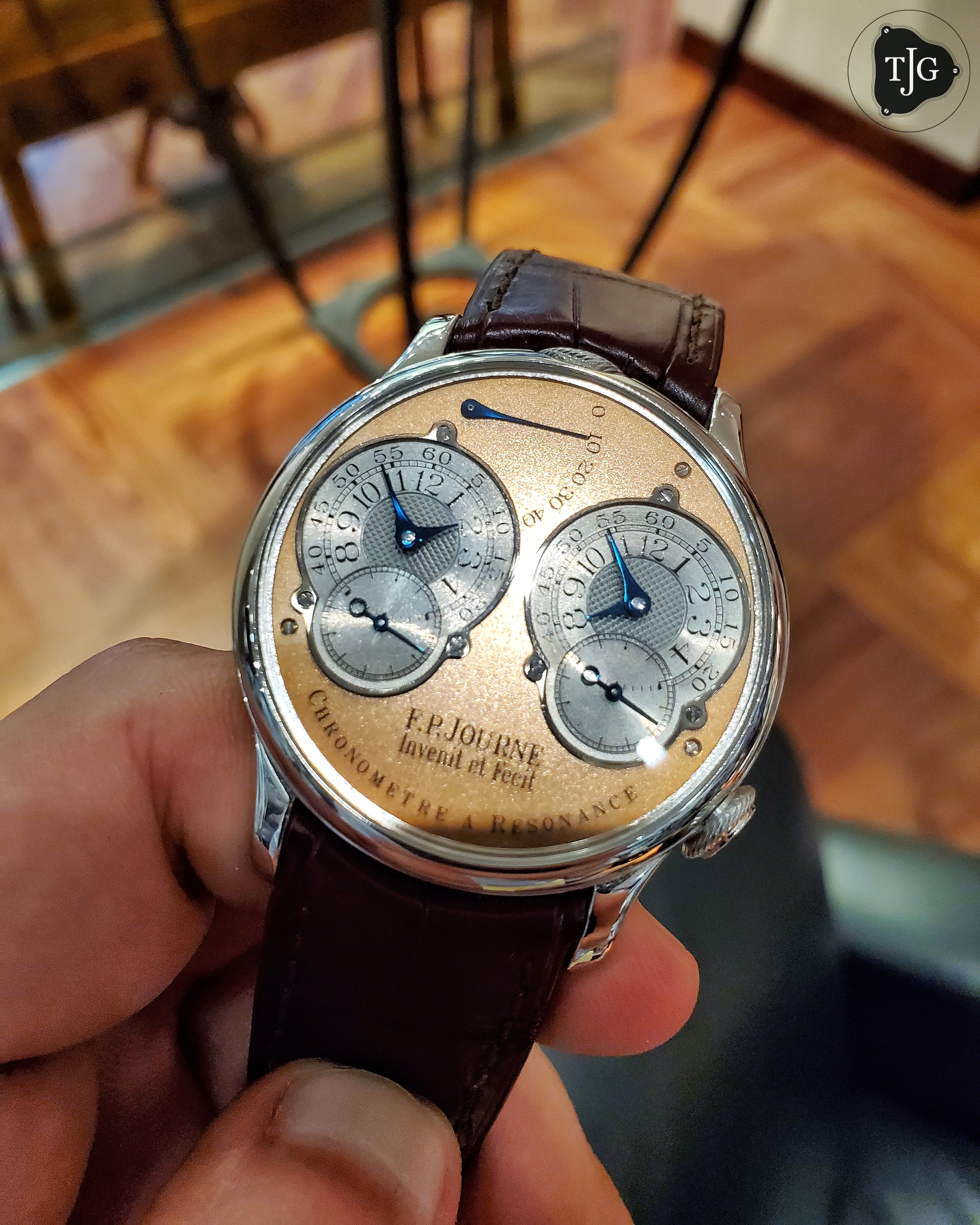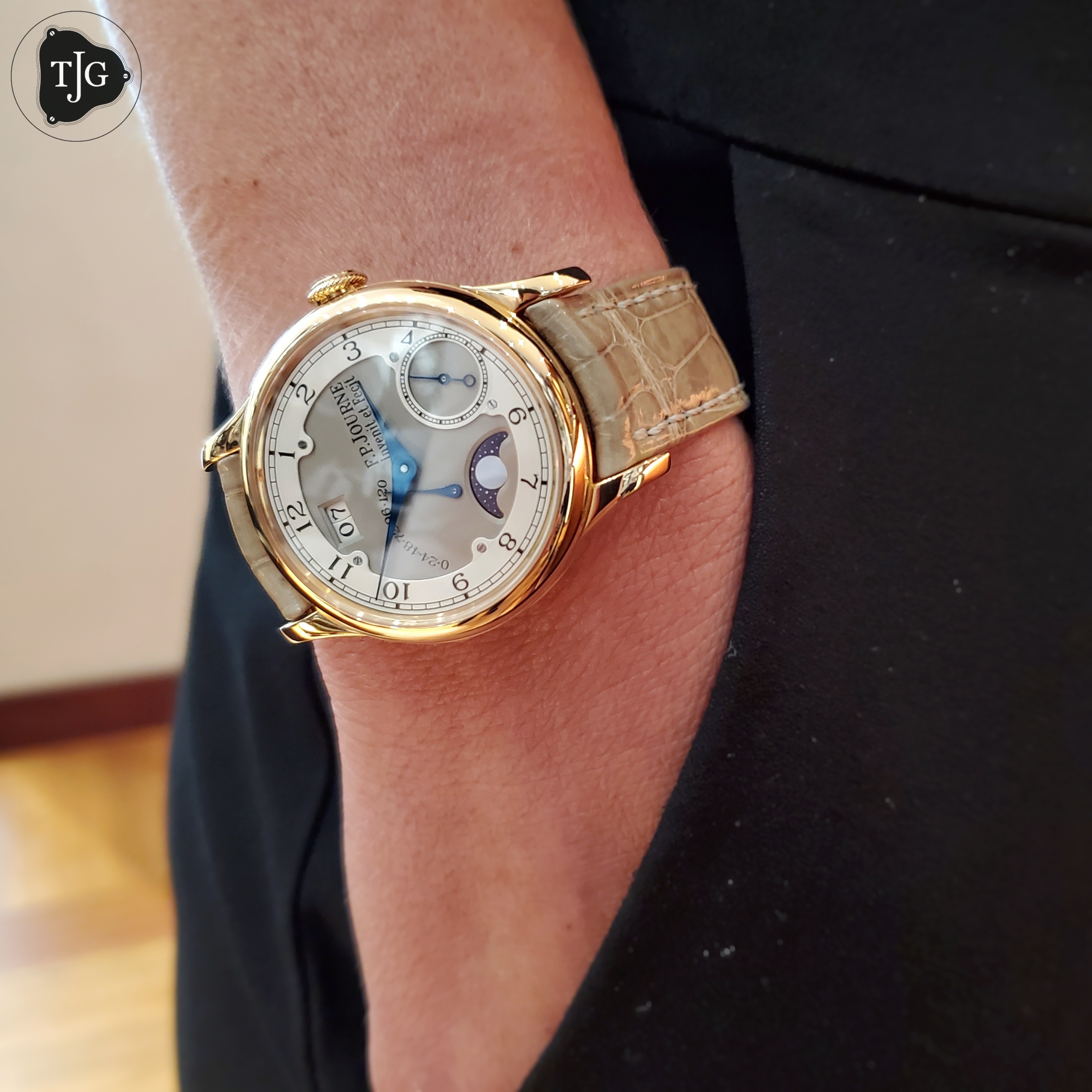 In Mr. Journe's Words
I don't typically share articles that cover certain events but the main reason I wanted to share this particular experience was because of what I overheard François-Paul Journe say to one of his clients/friends. He was asked about his thoughts regarding the Cocktail Hours and what he thought of the evening thus far; I will do my best to write it word-for-word as I think it really reflects the whole point of this and where Journe stands in regards to passionate enthusiasts.
"I'm not interested to know if everyone who shows up is an F.P. Journe client or not because that's not why I am doing this. I am doing this for EVERYONE who loves horology. This is a place for people who love watches and watchmaking, and they can come every month and meet others who share the same passion, and do it in the presence of watchmaking. 
It's great because we have boutiques across the world and every few hours I will get a picture of the same event, at the same time, in another place across the world. I've already seen the events in Asia and now I will get the pictures from the US market and that's fun for me to see. It's about giving service to watch lovers around the world and not just to people who buy my watches."
François-Paul Journe at the Tuesday Cocktail Hours in Geneva