The third model presented by Montres Journe SA was the Octa Reserve de Marche, or often referred to as the Octa Automatic. It debuted into the realm of modern horology as the first automatic movement to deliver up to 120hrs of chronometric performance thanks to its unique 1 meter mainspring that delivers much more linear power in comparison to having two or more barrels in series. The mainspring delivers exceptionally stable energy thanks to its ratio of length and thickness, being only 1mm thick.
The Octa RDM went into production in 2001 right into 2014 with a rough total between 700-800 cases known. Throughout those years, the dial design saw no real change except for texture and colors.
Starting in 2001 right up until 2004, the watch was produced with yellow, rose, and white gold dials that cased the first version of calibre 1300, in brass.
In 2004, Journe stopped production of the yellow gold dials and updated the calibers to rose gold, naming them as 1300.2. Alike the first series, the rotor was a bidirectional rotor mechanism.
In 2007, Journe updated his Octa again, replacing the winding mechanism with a uni-directional mechanism aimed towards more efficient winding. The caliber was renamed to 1300.3. While the movement itself is still in production, the model itself has ceased production in 2014.
More on the movement can be read here.
The Brass Movement Finishing
The Tourbillon Souverain, which was Journe's first model released back in 1999, is in the realm of early Journe collectors, the ultimate grail. I find one of the charms of this first tourbillon is the many variations that the dial has seen throughout the years between 1999 and 2003, summing between 4 and 5 total variations between case and dials.
The Resonance, his second model released in 2000, remained mostly untouched throughout the years save for the movement updates and some major dial changes. However, it didn't really undergo any slight, unmarked changes on the dial nor movement.
The Octa RDM on the other hand, to the surprise of many collectors, had a rather major change to its movement after its first production batch. Looking at almost every single Octa movement produced, one would assume that the circular côtes de genève pattern on the movement bridges was always a standard. It's not until you spot a super early production, and in detail, do you begin to notice that wasn't always the case.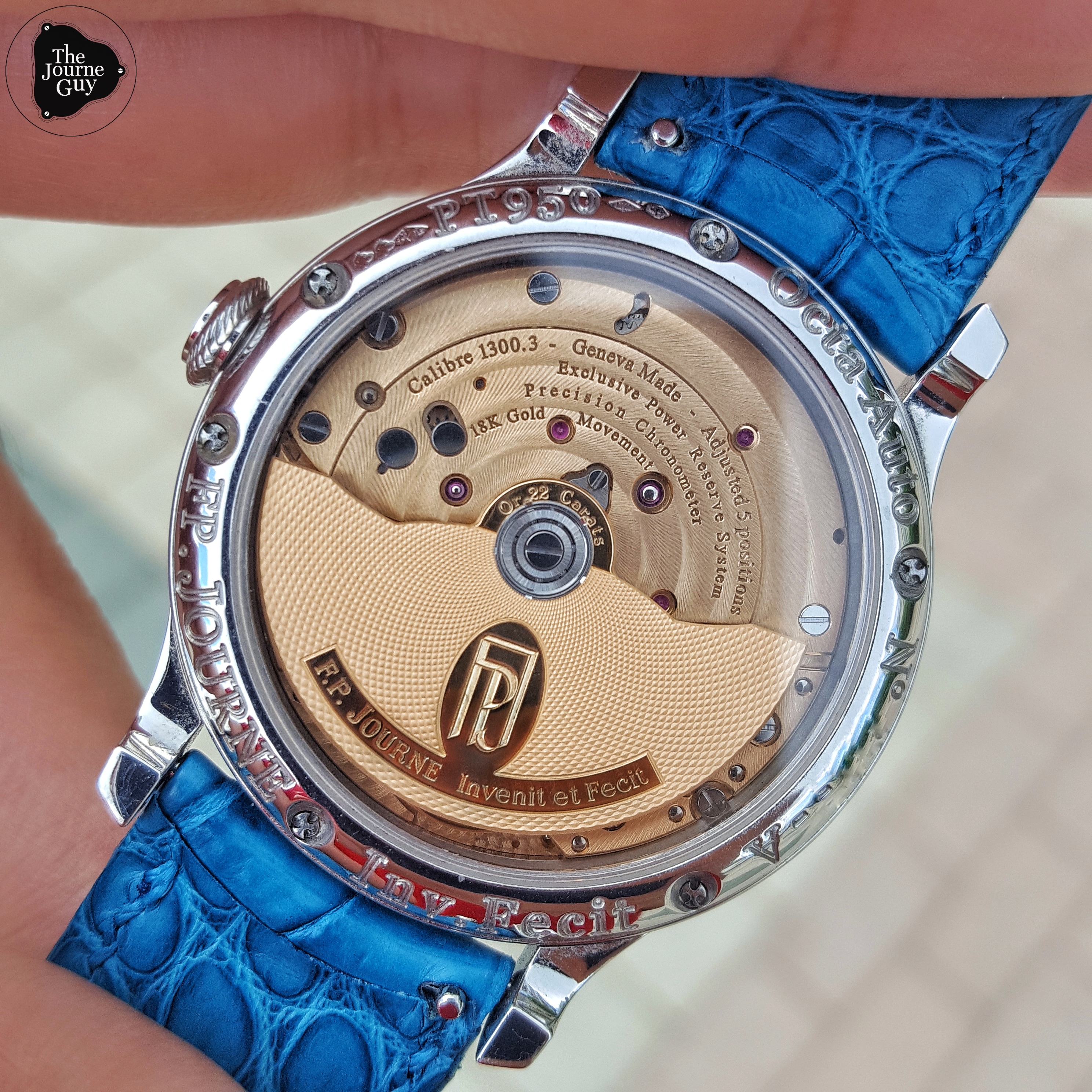 In 2001, when Journe first released the Octa, he decorated it with straight côtes de genève lines but after his first batch of movements, he switched to the circular patterns as he found it to be a better fit, aesthetically.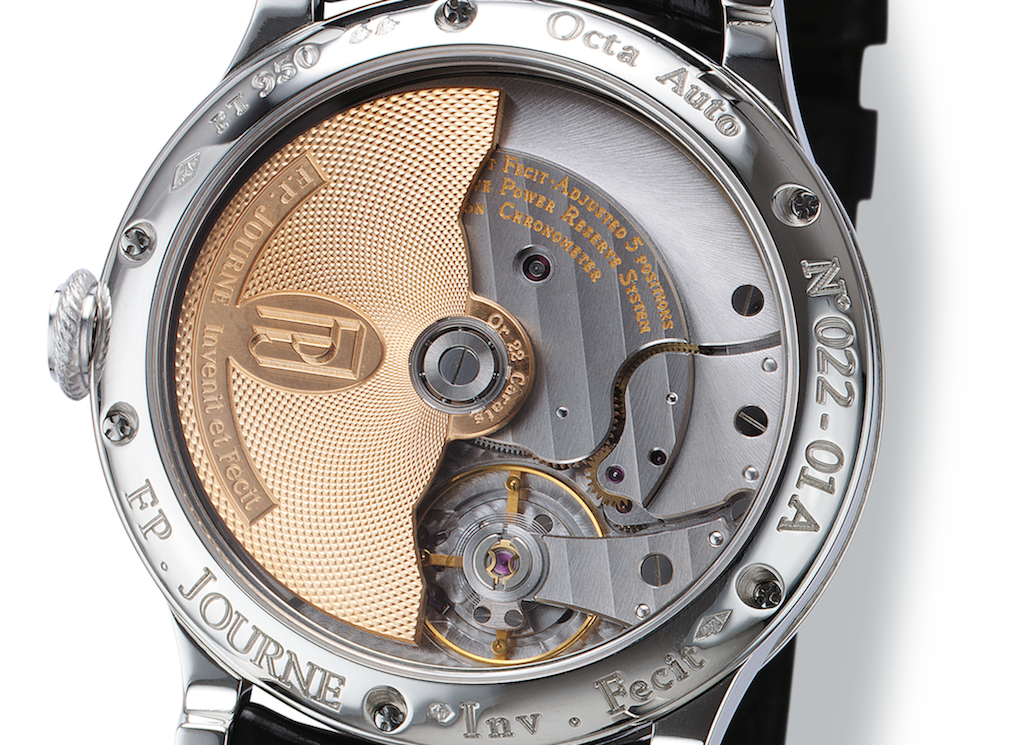 It is unknown the exact number of movements that had were included in the first batch of deliveries but as FP noted, they are, "very, very, few; it was only during the first batch of deliveries."