In 1999, Francois-Paul attended Baselworld and exhibited as his own independent brand for the very first time, Montres Journe SA, or as it is better known, F.P. Journe Invenit et Fecit.
Exhibiting as part of the AHCI, it was the first time he had displayed with them in over seven years and this time, not only did he display the watches under his own name, but he also came with a strong statement; Independence. 
We got a big glimpse into the early days through our interview with one of the original Journe partners, Gino Cukrowicz, which you can read about here, but I recently came across another detail regarding that first year and specifically, the press conference, the very first one.
Heading slightly off-track, it is no surprise that at Basel that year, and at this specific press conference was William Massena, an industry veteran known for his many titles of which include former auctioneer at Antiquorum; Timezone's managing director; founder of Massena Lab; a passionate collector; and for achieving a status of a highly respectable individual within the industry who's blunt honesty has cost him somewhat of a friend/foe stigma among the brands, of which I'm sure has benefited the community in many ways. In short, not a lot of people manage to be so direct yet highly respected and that description on its own should say a lot.
At Journe's first press conference, I recently discovered that William was the very first person to ask a question to Journe as a brand and the question wasn't so much a surprise except that fate would have it be the very first.
Under William's thought of, "Does the industry really need another brand," he asked in the simplest of words, "Why did you [FP] decide to launch your own brand?"
It was then that FP spoke one of his most famous phrases and responses,
"Because I was fed up of giving pearls to swine."
Noted that prior to launching the brand in 1999, FP worked as an independent movement developer for several brands that included Piaget, Cartier, and Ulysse Nardin. Two of his most known movements that he made were for the Cartier Tortue Monopusher and the Piaget Sonnerie. One could call them the unlabeled Journe watches.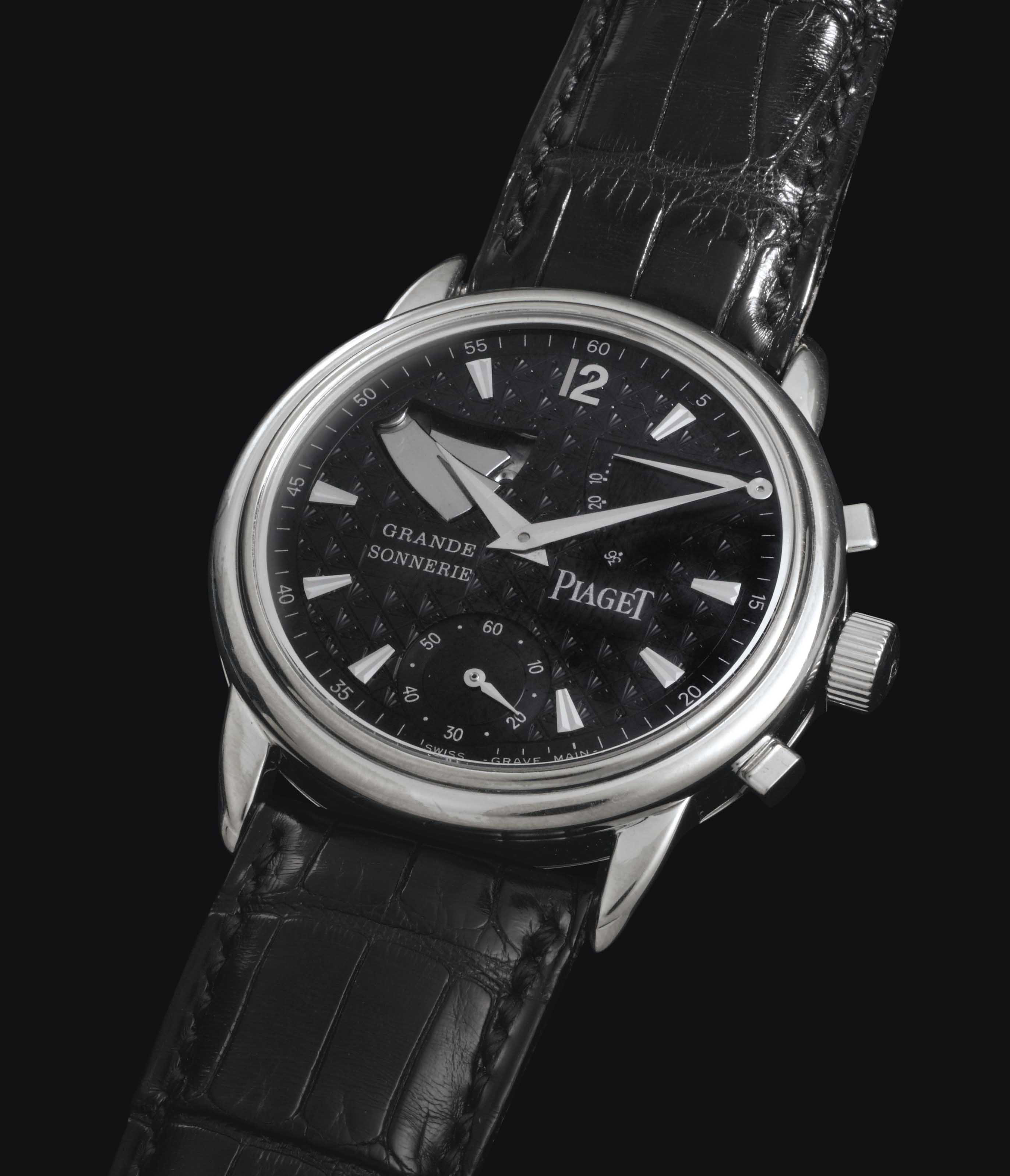 He once noted that the knowledge brands offered at the time was downright insulting to watchmakers; citing one scenario where he delivered a Sonnerie for Piaget. After spending nearly 30 minutes explaining the watch to a client, the client simply says, "Ok that's cool but where's the chronograph?" after seeing the two pushers on the case which today, are more known to be for a sonnerie than before.
*Featured image via @therealmassena