The F.P. Journe Répétition Minutes (RM) made its debut in 2008 as the thinnest repeater in the market. While that title has since been reclaimed by other competitors since, the RM is still one of the most remarkable repeaters in the market, and the only pure minute repeater wristwatch offered by F.P. Journe since its founding in 1999.
Following suite with all of Journe's striking watches, the case is in steel for better clarity, and the gongs are flat allowing the master watchmaker to "not be constrained by the parameters of a circular gong."
Aside from its size, aesthetics and its remarkable "Journe Factor" it also chimes in a slightly irregular speed in comparison to many other repeaters in the market. Take a listen to the video attached below:
video by @doobooloo
If you have some experience with listening to the market's minute repeaters then you might have noticed this particular Journe has a shorter pause between the quarter-hours and the minute chimes. Believe it or not, I know more than a handful of serious watch collectors who found this to be a deal-breaker and I must admit, I had my fair share of misunderstanding with that.
I will take you back to an interview I conducted with François-Paul in 2015 when I asked him why he chose to have a shorter pause or as I phrased it originally, "no pause", and his response was:
"Firstly, there is a pause but it is very minimal. The minute repeaters from the 19th century set a standard and basically every minute repeater today is based on that concept. So everyone is basically doing the same thing because that is the reference for minute repeaters. Since I was recreating the whole movement, I was not getting inspired from the 19th century but I went further back – to the 18th century – when everything was different. Regarding the format, I did not have to adhere to the usual format of today because I wanted a fast delivery. When you use a repeater you want the information immediately and you should not have to wait."
The answer seemed fair enough and perhaps the most comforting aspect of it was knowing that the result was entirely intentional. Unfortunately, I still couldn't grasp the intention entirely until I was interviewing Mr. Journe on his meeting with The Genius, Ray Charles. You can read much more on that delightful event here.
During his recollection of the story, Mr. Journe mentioned that his idol, Ray Charles, relied on an electronic speaking watch to tell time but that he also had a Patek Philippe minute repeater. He added that one of Ray's problems with the Patek was that it was too slow and Ray often wanted to know the time much quicker than what the watch was delivering.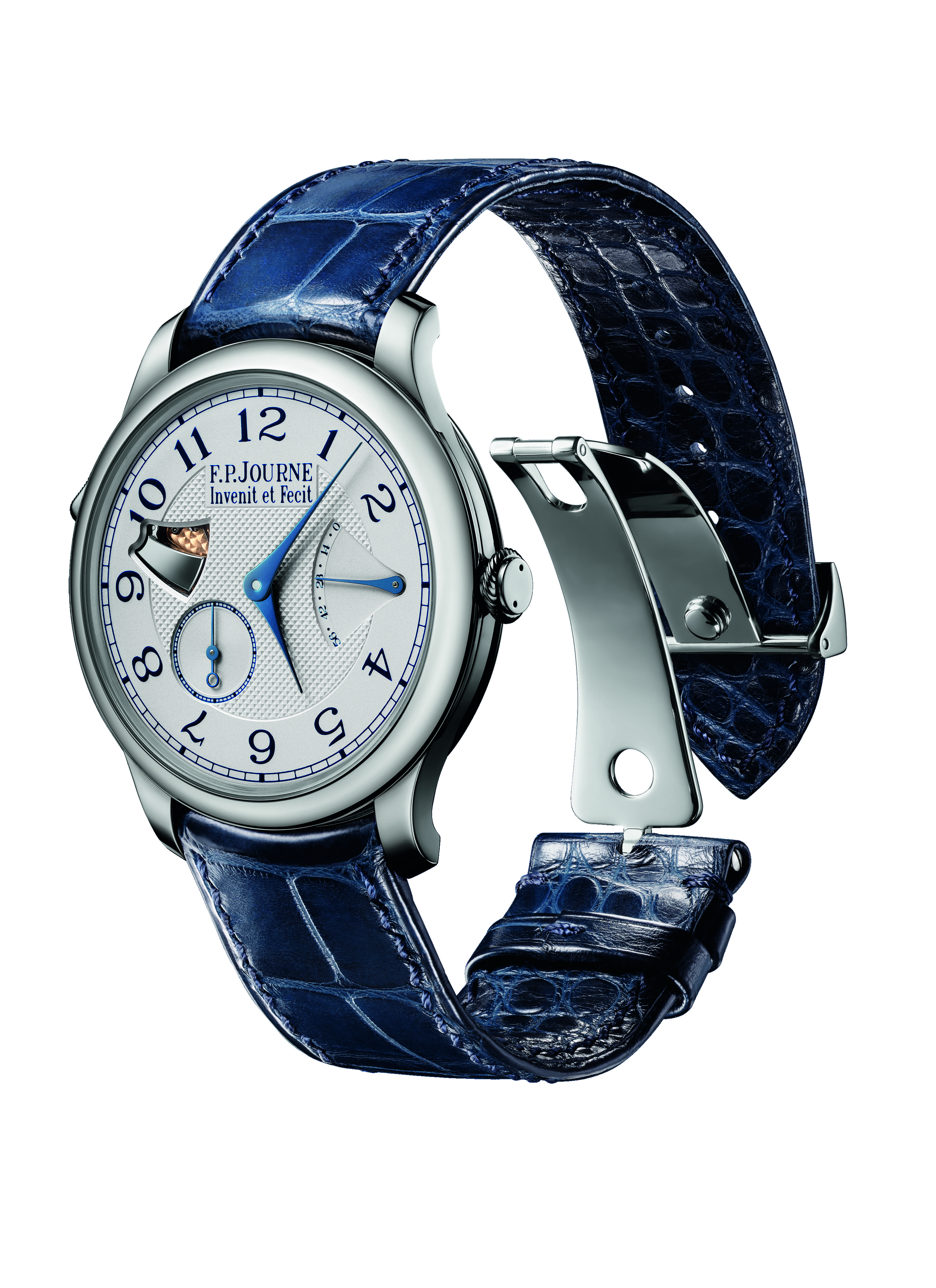 I would not in any way fault the Patek repeater as I think it is best to gather that today's Patek repeaters are grandeuse in the same way that Journe's Sonnerie is grand in its chiming of time, gracefully every 15 minutes.
On the other hand, his recollection of Ray's issue with the watch finally seemed to strike a chord in my understanding of Journe's original explanation. A grand sonnerie is grand, it is supposed to be somewhat of a majestic piece of art to the ears whereas his pursuit regarding the ideal repeater was to be on-demand. He viewed the repeater as means to listen to time immediately and usefully. In other words, had he not encountered Ray he might not have gone down the path of making a repeater chime in that immediate sense.
Of course, most of the relation between the two stories is my speculation and unconfirmed by Journe but I am confident that François-Paul thought of his idol when wanting to design his minute repeater.
*Featured image courtesy of @thewatchphotographer