Just two months into 2019 and I will have hit the 5-year anniversary since owning my very first Journe. Needless to say, since that moment, each year has been eventful with changing views, opinions, and reinforcing the passion within. So as we bring 2018 to a close, I figured it would be fun to ask some fellow Journe collectors what their most worn Journe of the year was and to share our thoughts together.
I am not surprised that while we have all some watches in common, each one of us had a completely different answer!
Shani (@shani_mjs)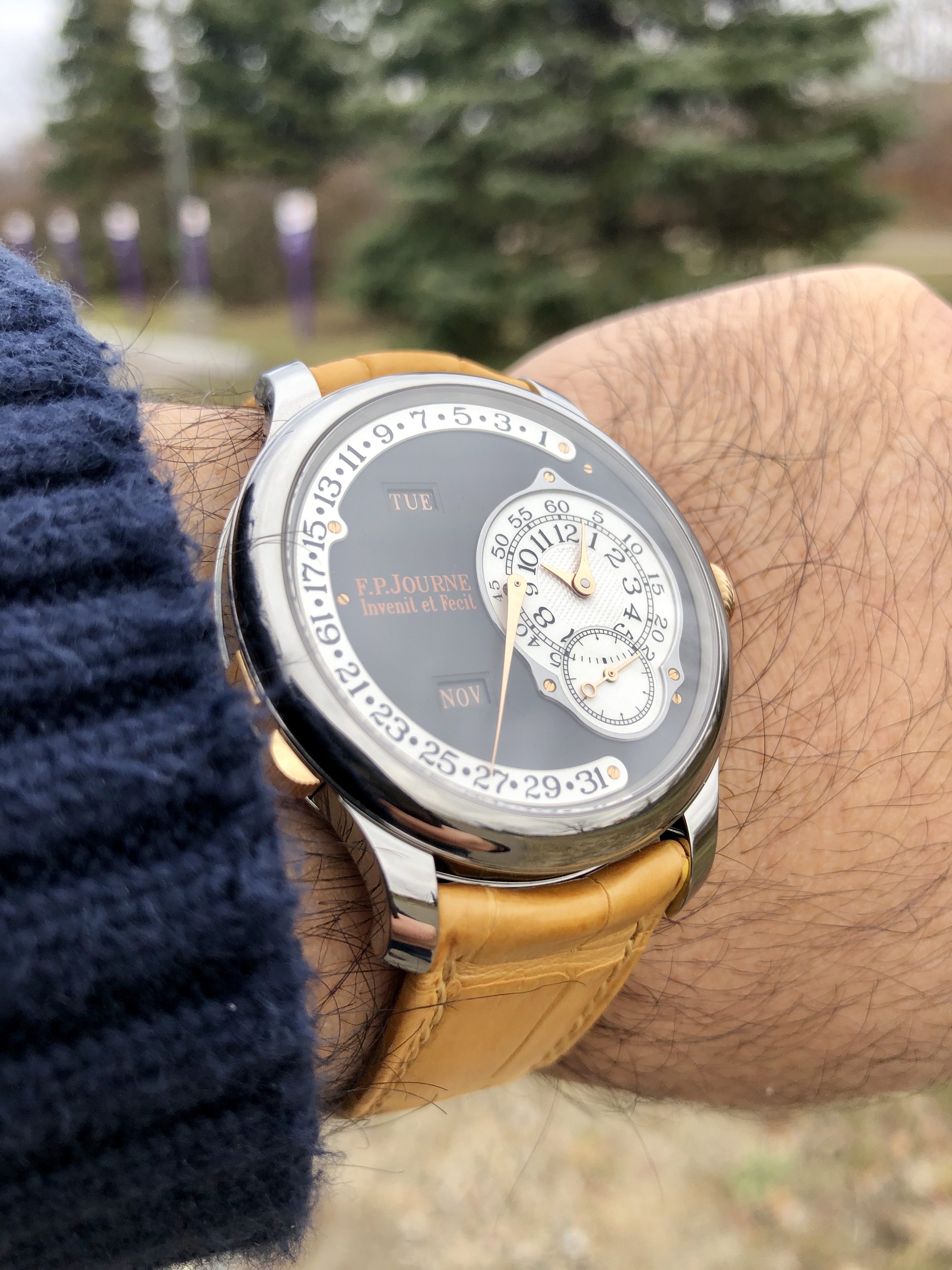 "Decisions, decisions….
With so many cool watch options in 2018 my wrist spent a majority of the time with either the Journe Octa Perpetual or the Journe Optimum. It was a daily battle of functionality vs. precision accuracy. I never made a bad decision…."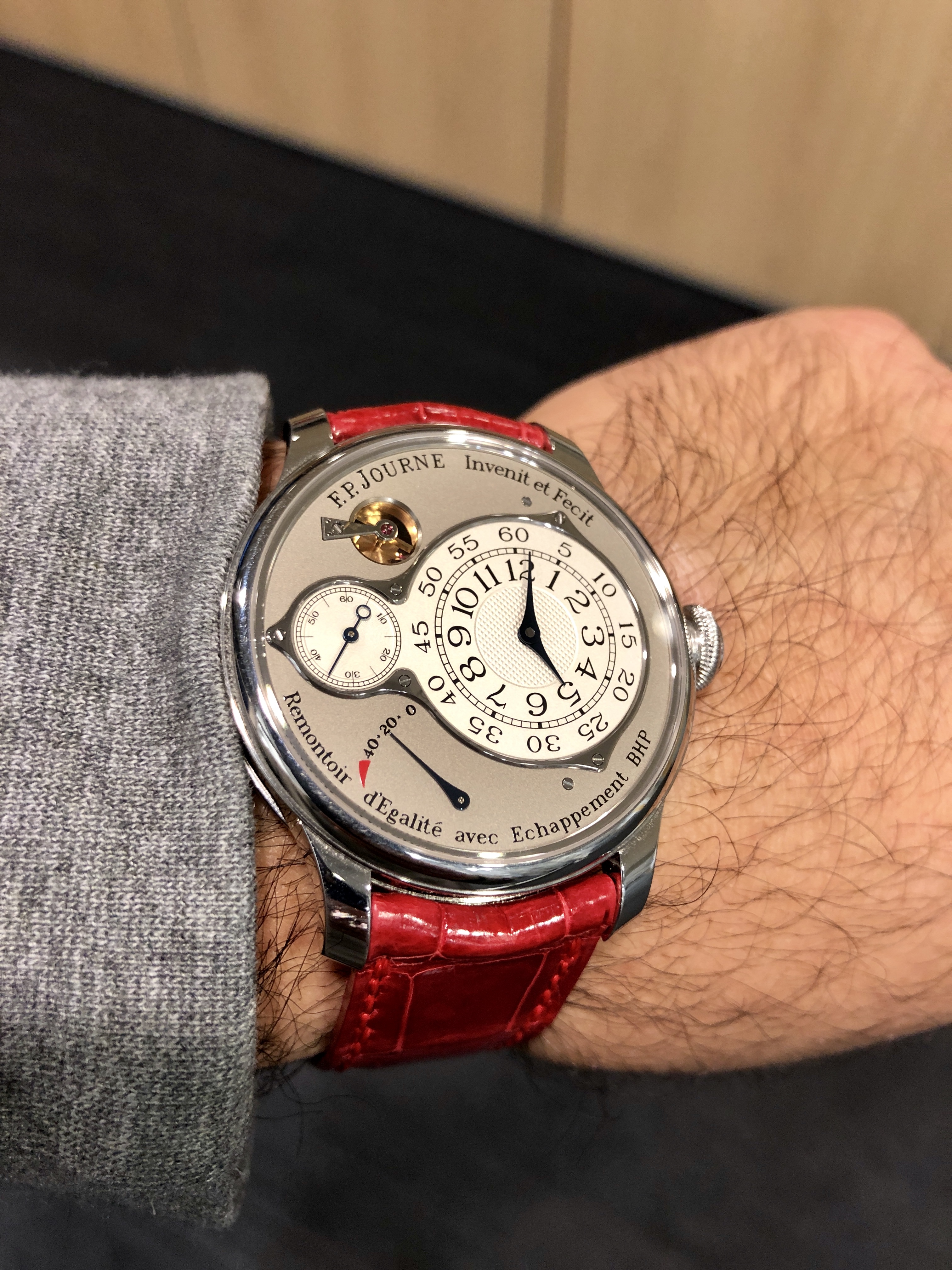 Cmmnsens
"Most worn is my CB – it's such an "under the radar" watch and is perfect when you travel a lot, which I do. No need to mess around with setting the date. The simplicity of a time only watch that goes with any outfit. I usually change the straps to change the look to keep it fresh. "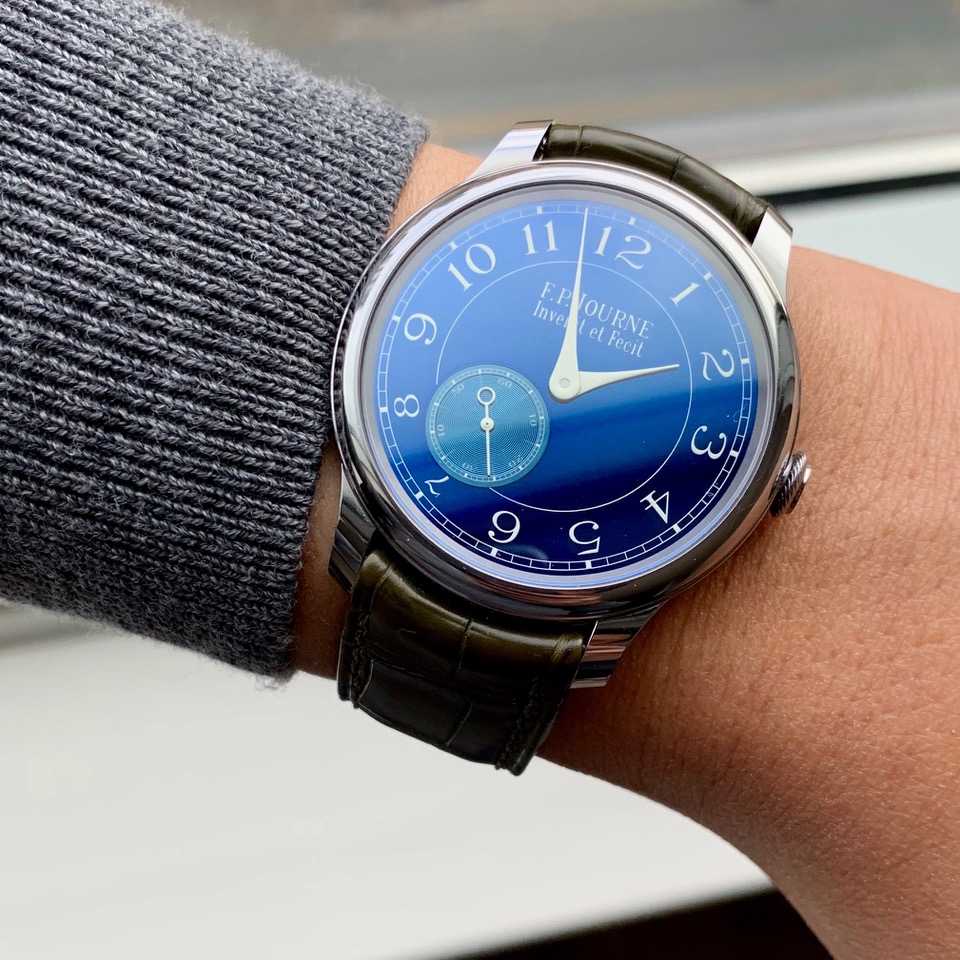 Douglas
"I wore my early Octa Lune the most with no explanation other than I often have it in the front of my safe (because it is worn often) and I grab it quickly.  It is, of the Octa pieces, the most romantic I think."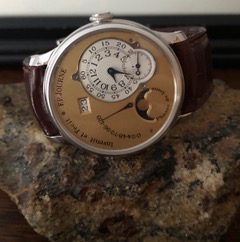 The Journe Guy
My most worn watch of 2018 is easily the Ruthenium Tourbillon. Generally speaking, I don't see myself as someone who would sport a tourbillon as a daily wear but F.P. Journe managed to put together one of the most poetic mechanisms with a dial and display that is so Journe, and yet so quiet. I never planned on wearing this as often as I do, but it is an iconic Journe DNA with a beautiful, warm dial that is difficult to get tired of. I probably wore this more than any other watch I've owned as a whole and am quite confident to say, since its release in 2001, it has spent the most wrist-time with me.